Editor Profiles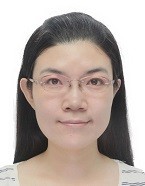 Lingling has been the Editor of BMC Ophthalmology since August 2019. Lingling previously worked on the BMC Series as a Senior Assistant Editor and then as a Manuscript Editor. Prior to joining BMC in 2017, Lingling obtained her doctoral degree from Donghua University, Shanghai, China. Subsequently, she pursued three years of research experience at the National University of Singapore, Singapore.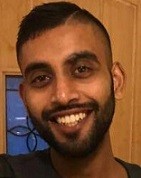 Jashan studied Biology (BSc) and then Ecological and Evolutionary Biology (MSc) at Queen Mary University of London (2012-2016), before working for the Anthony Nolan Research Centre (ANRI) as a genetic database curator and research assistant for just over two years, authoring and co-authoring chapters and publications at ANRI. Subsequently, Jashan joined the BMC Series in June, 2019.
Glaucoma

Professor Luca Rossetti completed his fellowship at the Clinical Epidemiology Laboratory of the Mario Negri Institute in Milan and at the Clinical Trial Unit of the Department of Ophthalmology at the University of Maryland, Baltimore. He is currently the Director of the Eye Clinic at the University of Milan, San Paolo Hospital, and is a Professor of Ophthalmology at the University of Milan. His main research interest is on clinical research in glaucoma. He has been responsible for the Glaucoma Unit at the San Paolo Hospital since 2000 and has been involved in over 40 clinical trials, mainly in the field of glaucoma. He is a member of the European Vision Institute and has authored over 150 articles in peer reviewed journals, mainly on the topic of glaucoma. He has been on the board of BMC Ophthalmology since 2012.
Pediatrics and Strabismus

Virender Sachdeva, is currently a faculty in Pediatric ophthalmology, Strabismus and Neuro-ophthalmology at Nimmagadda Prasad Children's Eye Care Centre, LV Prasad Eye Institute, GMR Varalakshmi campus, Visakhapatnam. He received his basic medical training and specialized in ophthalmology at the University of Delhi. He completed a fellowship in comprehensive ophthalmology at LVPEI with a specialization in pediatric ophthalmology before becoming a faculty member. He is actively involved in teaching and research activities in the pediatric ophthalmology services. His clinical and research interests include strabismus (squint), amblyopia, pediatric ophthalmology, and neuro-ophthalmological disorders. He has presented at many national and international meetings, especially AAPOS. He has organized several CMEs pertaining to the topics of Pediatric Ophthalmology and Eye and Systemic Diseases, 'Looking Beyond the Eyes.' He is currently reviews papers in pediatric ophthalmology and strabismus for Ophthalmology, British Journal of Ophthalmology, Indian Journal of Ophthalmology, and BMC Ophthalmology. He joined the Editorial Board of BMC Ophthalmology in 2015.
Neuro-ophthalmology

Eric L. Singman, M.D., Ph.D., is an assistant professor of ophthalmology, division chief of the General Eye Services at the Wilmer Eye Institute, and founder/provider of the Wilmer Clinic for Vision Disorders after Brain Injury. He is board certified by the American Board of Ophthalmology and has sub-specialty training in neuro-ophthalmology. His clinical expertise includes diagnosis of visual dysfunction after brain injury. Dr. Singman also has a particular interest in teaching health care providers to recognize the visual sequela of traumatic brain injury. His research interests have focused on automation of the eye exam and orthoptic rehabilitation. Dr. Singman received his M.D. and Ph.D. (in Neural & Behavioral Sciences) at the SUNY Downstate School of Medicine. He completed his ophthalmology residency at SUNY Downstate and his neuro-ophthalmology fellowship training at the Kingsbrook Jewish Hospital. After his fellowship, Dr. Singman practiced neuro-ophthalmology for 14 years in Lancaster, Pennsylvania and was also an attending neuro-ophthalmologist at the Lancaster Rehabilitation Hospital, as well as at Sinai Hospital of Baltimore. Prior to joining the Wilmer faculty, Dr. Singman served as a subject matter expert for the neuro-ophthalmology of brain injury at the Department of Defense Vision Center of Excellence. He joined the Editorial Board of BMC Ophthalmology in 2015,
Follow